More About Accent


Accent Entertainment produces original, artist-driven content. Working closely with Canadian and international talent, Accent is writer and director focused, with extensive experience in domestic and global financing and has an eclectic and diverse slate of projects in TV, film and digital. Accent is one of Canada's senior most independent production companies, founded by Susan Cavan.

From comedy to drama, Accent Entertainment has developed and produced a number of award-winning and critically acclaimed productions, including Superstar (Molly Shannon, Will Ferrell) Take This Waltz (Michelle Williams, Seth Rogen) Dog Park (Luke Wilson, Janeane Garofalo) Kids In The Hall: Death Comes to Town, and Young Drunk Punk (Bruce McCulloch).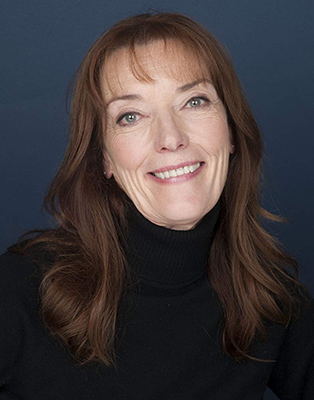 Susan Cavan
President and Executive Producer.

One of Canada's leading independent film and television producers, Susan Cavan is dedicated to developing, financing and producing high quality, talent driven projects with an original point of view that ranges from comedic to dramatic and is most often a combination of the two.
Through Accent Entertainment, founded in 1990, her extensive credits include Take This Waltz co-produced, written and directed by Sarah Polley and starring Michelle Williams, Luke Kirby, Seth Rogen and Sarah Silverman; many projects by Bruce McCulloch of Kids In The Hall such as Young Drunk Punk, Death Comes To Town and Superstar for Paramount and Lorne Michaels starring Molly Shannon and Will Ferrell; Twitch City starring Don McKellar, and Molly Parker,and Mesmer co-produced with David Bowie starring Alan Rickman.
A graduate of law from Queen's University, Susan specialized in entertainment law before it was a specialty becoming Vice President of business and legal affairs for Cineplex Corporation and later a founding partner and President of Alliance Communications where she spearheaded international coproductions while executive producing television series and the groundbreaking Gail Singer documentary Wisecracks about female comics featuring Ellen DeGeneres.